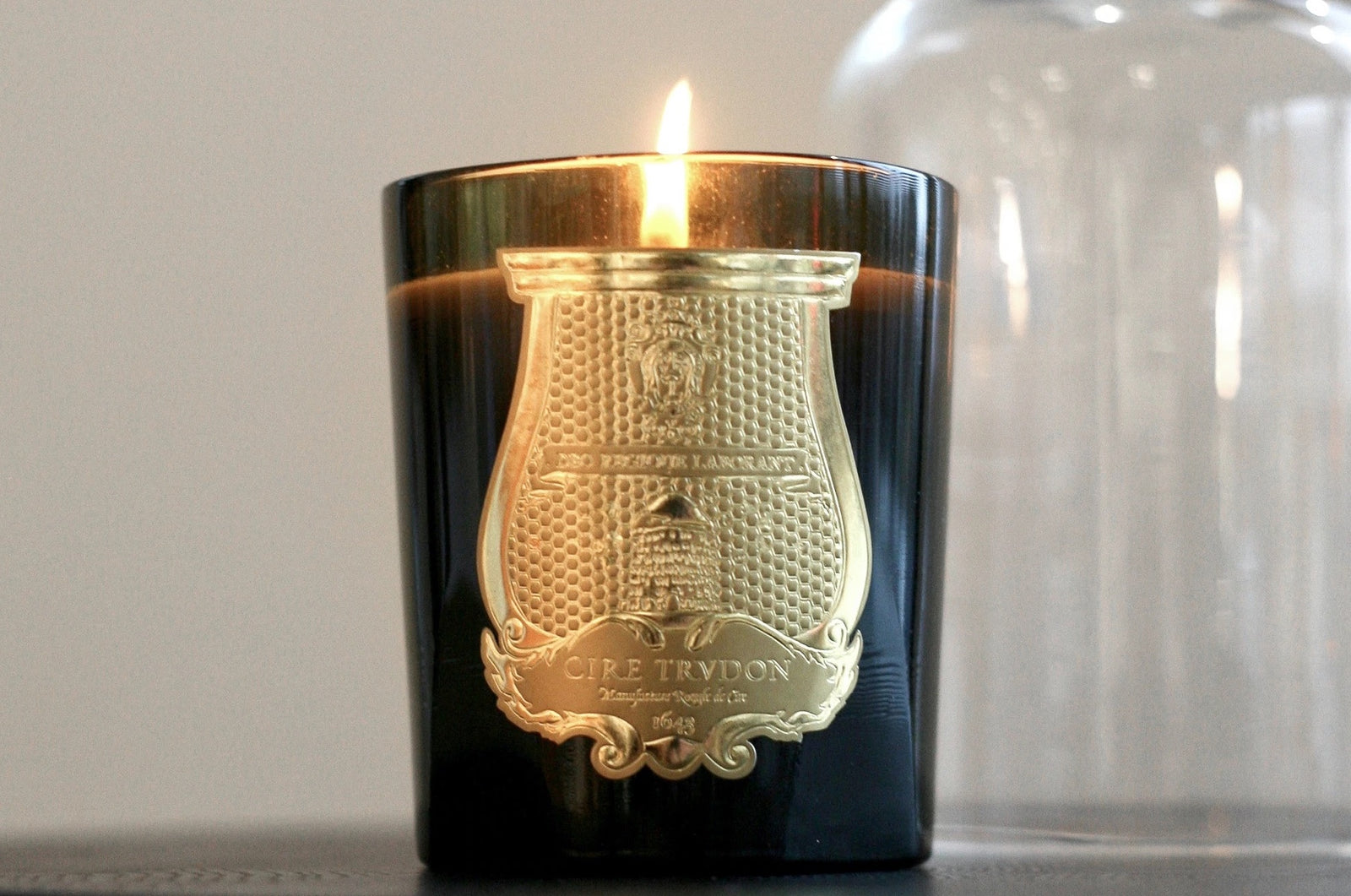 The days are shorter, the temperature is dropping, and there's a definite chill in the air. Winter is officially here! Wrap yourself in your winter woollies and add a warm glow to your home with a beautiful candle. 
Benefits of Candles
Candles are no longer just a light source. They are used in celebration across many cultures, they signify romance, make great home decor and create a comforting ambiance. Over the years, candles have grown in popularity, and continue to grow.
Candles add light & a soft glow without the harshness of a bright light bulb, immediately elevating the ambience of a room and in most cases adding a touch of fragrance in the air.
The top benefits of having candles in your home:
Ambience and Atmosphere
Candles are a great way to create ambiance. The flickering glow produces an intimate atmosphere.. Adding one or two well placed candles can make any room feel inviting and cozy. 
Decor
Candles are a stylish and functional way to add a finishing touch to any room. Use neutral colours, like cream or beige for added texture, or go bold with colour to create contrast against neutral backgrounds. Candles come in many sizes & styles enabling them to fit into any interior seamlessly - from the bathroom to create a spa-retreat feel, to the dining room for a romantic glow or the lounge for those cozy nights snuggled on the couch. 
Fragrance
If you're looking to add fragrance to elevate your space,scented candles offer many different options to suit your taste. There are fragrances to suit every season, anything from florals to bakery, aromatic, citrus, water, spice, and woody. 
Mental Health Benefits
The soothing light of a candle can have many benefits for your health. You can enable a relaxed atmosphere by lighting a candle. Calmness can be reached by using aromatherapyscented candles.Candles with lavender, ylang-ylang, lemon, sweet orange and chamomile can help alleviate stress & anxiety.
Types Of Candles
Scented Candles
A scented candle provides an aromatic experience, it can also add the tone for your interior styling - Using citrus to accompany a summer beach home, or rich & woody to elevate a wintery log cabin? 
Scented candles have three layers that make up the final fragrance: Top notes: This is the first impression the fragrance oils make when you smell the candle or remove the lid. Top notes are sharper scents and tend to evaporate the quickest. Middle notes: This is the heart of the candle. When the top notes have evaporated, middle notes will stick around while the candle is lit. Base notes: These are the rich earthy scents that round out the fragrance. These notes evaporate more slowly, they waft and drift whilst the candle is burnt, and even after the candle is extinguished. 
Decorative Candles
Decorative candles offer a variety of styles and shapes for the home and can be the perfect centrepieces at dinner tables, or charming accents on bookshelves. Different sized candle options allow you to experiment with proportion while materials like ceramic and glass create added texture.
Pillar Candles
These mouldedcandlesticks are designed to stand on their own, making them the perfect addition to hurricanes, dinner party centrepieces or to a mantlepiece. 
Taper/Dinner Candles
Taper or dinnercandlesticks are the perfect addition to any dining room. They provide that traditional, elegant touch and help create an air of sophistication for your special occasions!
Tea Lights
When you want a simple yet elegant way to bring candlelight into your home, small and inexpensive tea lights are an ideal solution. The round candles offer maximum impact when placed on high or low surfaces and can be scattered across multiple locations with ease. 
Tips & Tricks
Never leave candles unattended 

Allow your candle to burn until the wax pool reaches the glass. This increases burn time and prevents tunnelling (the appearance of an outer ring of hard wax that won't burn, creating an uneven surface)

Trim candle wicks regularly (to 6mm) to remove black soot and achieve the longest, cleanest burn possible

Burn your candle for a maximum of 4 hours at a time

Make sure you place your candle on an even surface, don't place pillar candles directly onto furniture and always use a heat-resistant plate to protect surfaces

Use a candle snuffer to extinguish candles and ensure that wicks stay centred

If smoking occurs, blow the candle out, trim wick(s) and relight
Our Candle Picks
AtPalmer & Penn we stock a wide range ofscented candles, designer candles, and candlesticks that will create the ambience you desire in your home. Some of our favourite candles include:
Perched above the Amalfi coast, the small village of Positano shines brightly under the Italian sun. White flowers bloom and gardenia, orange blossom, jasmine, magnolia, tuberose and lily combine in a delicate melody. Created by Cire Trudon in partnership with designer Giambattista Valli this special edition candle was inspired by the designer's love of the scents of picturesque Positano.
Gabriel introduces welcomed warmth to chilly Winter afternoons. With notes of leather, cashmere wood, and candied chestnuts, the fragrance weaves happy, cozy memories.
Wrapped in citrus and wood barks, the orange blossom weaves a painter's dream from which escapes the pale curl of smoke from a narghile. Like an orientalist painting, furiously romantic, the vigorous scent of the wild juniper and the solar splinter of citrus fruits spring out like a thin steel blade in silky shadow of vanilla.
A gust of freedom blowing from the Mascara coast and the mountains picks up on its way the green scents of fresh mint, the rashness of fights, ginger's hot and peppered air and the perfume of tea and tobacco from the Ouled Nail tribe.
The Duke of Tuscany first brought jasmine in India in 1690, a flower originally from Arabia. Whether fresh or dried, they still play a quintessential role in India's myths, legends and daily rituals. At times, jasminum sambac perfumes loose-leaf tea; at others, it is braided into floral necklaces. Revered spiritually, the odorant flower turns into an offering in Hindu temples.
The Baccarat Mille Nuits candlesticks, which come in a set of two, glimmer magnificently whether or not they hold lit candles.
The light-scattering properties of gorgeous clear crystal radiate exquisitely when the glow interplays with the elaborate Mille Nuits form. The rippling silhouette suits both traditional and contemporary settings. The candle holder cup and the lower half of the candlestick are united by an elegant diamond-shaped centre, which is the Mille Nuits signature. Remarkably stunning, the bevelled detailing goes from top to base. Designed by Mathias for Baccarat, the name Mille Nuits is a reference to the 1001 Tales of The Arabian Nights. The collection also includes lighting (candelabras, chandeliers) and bar and tableware (champagne flutes and plates).
Inspired by the classical Zenith chandelier, whose original design dates from the 19th century, the Zenith candlestick effortlessly complements the exquisite and long-standing collection.
Zenith lighting has always been characterised by diamond cuts, hanging darts, and Baccarat's signature red crystal ornament, discreetly hung amidst the translucent Clear crystal. The candlestick is constructed around a polished aluminium base that heightens the silhouette and protects the crystal from shocks. The incredibly elegant item brings sophistication and splendour to any interior, and brightens any celebratory soirée. The candlestick perfectly matches other Zenith items such as candelabras and chandeliers. Candles not included with the candlestick. An electric version is also available.
If you are looking to bring some warmth and comfort to your cold winter nights, you are in need of somescented candles. At Palmer & Penn we stock a wide range ofdesigner scented candles, scented candles, designer candles and candlesticks to create your desired atmosphere.
Visit our online store today or visit our Double Bay boutique and let one of our friendly staff members help you choose the perfect candle & scent for your interior.