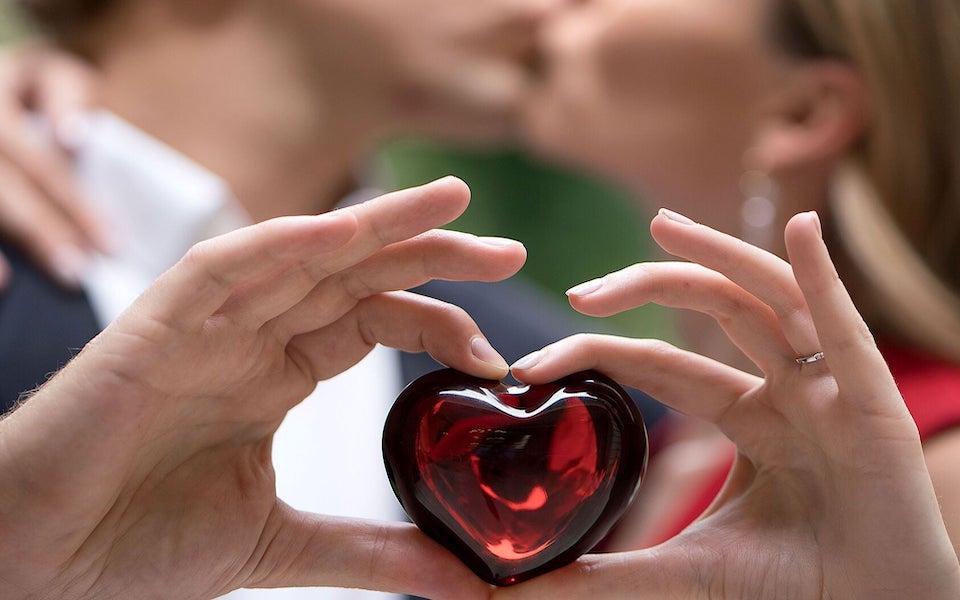 Luxury Gifts This Valentine's Day
With the day of romance almost upon us, it is time to think about the perfect gift for your special someone. Palmer & Penn have an extensive range of gifts to impress your loved ones. See our curated collections ofluxury gifts for her,luxury gifts for him,designer gifts,or agift card for those who may be a little hard to buy for.
Luxury Valentine's Gifts For Her
With an extensive range of beautiful luxury gifts for women, you will be spoilt for choice when looking for the perfect gift for a special lady in your life.Palmer & Penn have extensive choices for that perfectluxury gift for her. Our favouriteluxury gifts for her include;
Assouline Palm Beach
If you're looking for the perfect coffee table read for your special lady, you can't go pastPalm Beach by world famous publisherAssouline.
In this splendid volume, longtime resident and Palm Beach social fixture Aerin Lauder takes us through her Palm Beach. From favorite restaurants like Nandos and Renatos, to favorite houses like La Follia and Villa Artemis, she takes us to the elite shopping of Worth Avenue and the scenic walkways of the Lake Worth trail, all the while relating to us the histories, faces, and places that have become so identified with Palm Beach.
Massena Champagne Coupe
If you're looking for the perfect glass to celebrate with your partner, you can't look past theMassena crystal champagne coupe which showcase Baccarat's meticulous craftsmanship.
Deep orgue bevel cuts are etched directly into the Clear crystal, irradiating from the foot of the glass to the base of the narrow bowl. This, in turn, puts the flute's smooth upper half in sharp relief. The intricate detailing gives the Massena glass the appearance of impressive heft, as if it were a modern-day chalice. The polished silhouette and prismatic qualities make it worthy of any festive occasion or special soirée. The champagne flute is just one component of the Massena bar and tableware collection, which encompasses wine glasses, highball glasses, tumblers, and a decanter.
Louxor Round Vase
If you're looking for a vase to showcase the beautiful flowers you may be giving her, look no further than theLouxor Round Vase fromBaccarat. Inspired by ancient Egypt and its architecture, the Louxor vase turns every bouquet of flowers into an exceptional composition. Diamond and bevel cuts together with vertical lines add the magic of infinite pyramids of light.
With its beautifully rounded and very delicate silhouette this timeless creation pursues its enlightened path through history and is available in both a clear crystal and red crystal colour.
Bloom Porcelain Flower
If you're looking for a simple yet beautiful ornament to add a touch of spring to any room, the hand-sculptedporcelain flower captures the fragile beauty of blush petals in full bloom atop verdant leaves. Meticulously painted by skilled artisans, this realistic object looks beautiful on a vanity and is an ideal gift for a loved one available in either a pale pink or berry colour.
Beauvais Velvet Jewellery Box
TheBeauvais Velvet Jewelry Box with its luxurious velvet finish and brass edging speaks to the romantic inspiration behind the collection. The plush, suede interior includes a top tray divided into five jewellery compartments, one for rings, and a larger area underneath to store personal items. A beautiful gift for a loved one with a choice of three colours, cinnabar, dusk blue and moss green.
Luxury Valentine's Gifts For Him
With an extensive range ofluxury gifts for men, you will be spoilt for choice when looking to find the perfectluxury gift for him this Valentine's Day. We've listed some of our favouriteluxury gift ideas for him.
Impossible Collection of Cars Book
Does your special man love the sound of a roaring engine, putting pedal to the metal and appreciates only the finest automobiles? What better way than to let him jump behind the wheel of a luxurious car in the comfort of your own home than withAssouline's Cars: The Impossible Collection of Cars makes that dream come true, showcasing the one hundred most exceptional cars of the twentieth century.
Each luxury automobile depicted in the book, from the 1909 Blitzen Benz to a 1996 McLaren F1—was chosen for its revolutionary engineering, magnificent lines, and head-turning capabilities and includes a number of the luxurious cars owned by celebrities such as; Ralph Lauren, Greta Garbo, Pablo Picasso and Elvis Presley among others.
Brennan Clock
If you're looking for a way to keep your special man on time, theBrennan Clock inspired by Ralph Lauren's timeless leather accessories, the understated design of this mirror emphasises its finely grained calfskin and hand-stitched details. This clock was made in partnership with American clock manufacturer, Chelsea Clock.
Racquets
If you're looking for a fresh and new scent for him,Racquet by Penhaligons is tenacious, uplifting, invigorating. Bright, bouncing lemon doubles up with strapping leather in this sparkling eau de parfum.
Harcourt 1841 Tumbler Set
If you're looking for the perfect set of crystal glasses for him to enjoy a delicious single malt from, the only choice is theHarcourt 1841 Tumbler by Baccarat.
Created in 1841, Harcourt 1841 stemware has been chosen by historical icons Pope John-Paul II, the Queen of Thailand, the King of Morocco, and many other important figures. The Harcourt 1841 collection has also been a staple of French power, selected during the age of Napoleon III to its contemporary use in the Palais de l'Elysée. The Harcourt 1841 old fashioned tumbler is characterized by its architectural form: the flat cut pattern along the sides and the hexagonal base. Its craftsmanship is evident from every beveled angle, from its regal and graceful form. To sip a fine spirit from a Harcourt 1841 glass is to take part in the storied and elegant past of this collection.
Gift Cards
With such an extensive range of luxury gifts for him, and luxury gifts for her atPalmer & Penn, you may be overwhelmed with choice. A Palmer & Penngift card will give your special someone the choice to choose! With options ranging from; $50 to $500 there is aPalmer & Penn gift card for any budget.
The Best Valentine's Gifts
Whether you're looking for a
luxury gift for him
or a
luxury gift for her
this Valentine's Day, Palmer & Penn have the perfect  range of
designer gifts
for you to choose from. Simply browse our
online store
to see the full collection of luxury gifts or come down to our
beautiful boutique store in Double Bay
.