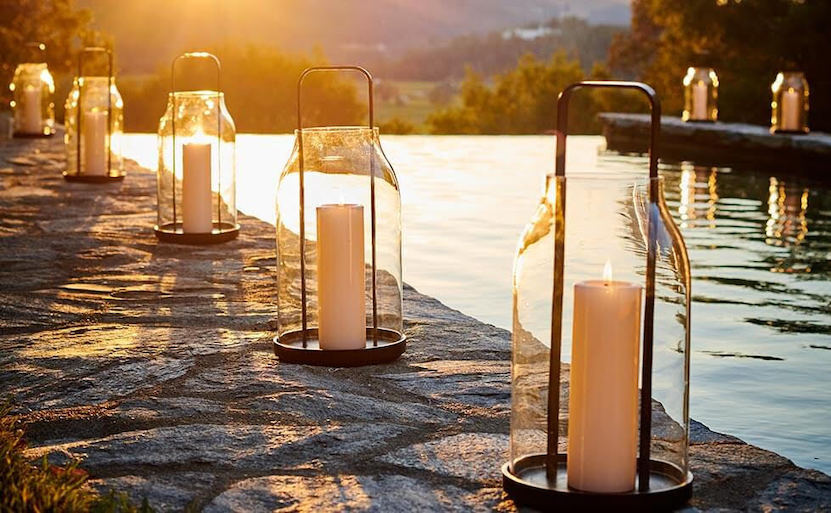 As we get even closer to summer with the weather warming by the day and the beautiful blue skies becoming even bluer and brighter, you sit back in your newly acquiredluxury chair with a refreshing drink in your hand, enjoyed from only the finest crystal glass, whilst admiring your stylish new interior. As you sip and enjoy your surrounding views even more, your mind begins to wander thinking about all the other luxury travel adventures you would like to embark upon as travel restrictions from the Covid pandemic begin to ease and international travel returning, you begin thinking about sitting back in luxury in other surroundings.
AtPalmer & Penn this has also been on our minds. Inspired by theluxury travel series of books by famed publisherAssouline we wrote a piece about many of the luxurious destinations we would like to travel to, including the various things to enjoy and how totravel with style. With so many beautiful places to visit we thought we would continue the journey and using the Assouline Travel Collection, have picked out more destinations to visit.
In our last luxury travel journey we ventured over to the lovely Amalfi Coast and Tuscany before heading over to ST. Tropez and Mykonos, this time our journey will take us over to the Americas.
The Hamptons
More than just a beautiful seaside oasis, envisioning the quintessential leisure and luxury of theHamptons is no challenge with a plethora of images coming to mind including those of poolside soirees and exclusive parties with grandiose waterfront estates and endless days on the beach. Synonymous with the upper classes and echelons of society and A-listers alike, the Hamptons simply oozes luxury travel itself and the activities that you dream of from your own luxury interior and undertaking in the Hamptons should be nothing less than a stylish travel experience.
Do you love the thrill of catching a wave every now and then? As you relax and think about the famous surfer's haven of Ditch Plains, of course the only way to catch the waves is with style and class, and only the most prestigious surfboard will do with aLouis Vuitton Short Board composed of custom graphite being the only ride for your surfing adventure. Thinking of a trip on a charter yacht off the shore of the Springs with a bite of a lobster roll for lunch? The only way to have fresh lobster rolls served up while on the sea is with anAerin Carina Shagreen Round Tray which naturally must be complemented with only the best French Champagne being kept ice cold in anEthan Ice Bucket with it's vintage shaped silhouette. Thinking of a hit out and a spot of tennis at the Meadow Club? The only way to keep the sweat off between gruelling games and remain as luxurious as the club itself is with aFrette Towel that is soft, plush and highly absorbent and embellished with double border embroidery.
Miami Beach
Well known for its nightlife and stretching long beaches,Miami Beach is considered by many as America's most dynamic, fastest growing and sexiest city which doesn't just change however, evolves over time. The thought of simply sitting back, relaxing and soaking in the sun on one of the many famous stretches of beach is the definition of luxury itself and as you lie in a soak up the sun why not look the part and indulge yourself in a friendly game of chess with aFowler Chess Set that is made by hand with customer playing pieces in modern metallic finishes.
If a bit of physical activity is more your idea of fun on Miami Beach, then simply grab yourself a  pair of blades or bike and ride along the prominades that stretch the length of the beaches and soak in the views as many tourists and locals do alike? As you swiftly glide down the promenade you can leave others in awe of your class with a beautiful fragrance that is as exotic as the beach that you glide next too such as theEmpressa Body and Hand Lotion.
Each December the city is taken over by the global cultural elite for the Art Basel Miami Beach that attracts well over 80,000 visitors, and if you're lucky enough to be a luxury traveller in Miami in December and pop into the festival of the elite to find the most luxurious and elte pieces of art for your styled interior when you are back at home, you will need to think about the perfect frame for the perfect piece, with the Ralph Lauren Home range having a diverse range offrames for your new pieces of art that will remind you of Miami.
Palm Beach
Located on the Southern coast of Florida,Palm Beach originally began as a developing resort community with the area having evolved into an iconic American destination and further establishing itself as a luxury travel hideaway synonymous with glamour and sophistication. With so many things to do around the beachside county, you can spend all day and beyond just thinking about doing so.
Dreaming of a stroll through the scenic and glamorous Worth Avenue shopping and dining precinct? While you still can't yet jump on a plane and travel over to Palm Beach, you can have a taste of the adventure with a stroll down the glamorous Transvaal Avenue in Double Bay where you can stop in at thePalmer & Penn store and browse our full range of products in person and then enjoy a luxurious meal and coffee at theCafe Sur L'Avenue.
With Assouline's Palm Beach book being heavily inspired by long time Palm Beach resident and social fixtureAerin Lauder, making a name for herself with her luxurious and stylish home furnishings and furniture and with a passion for art, travel and fashion, you can get a taste of Palm Beach itself by simply checking out Aerin Lauder's prestigiousrange of furniture and accessories.
Travel By Design
After all thoughts of luxury travel and our journey across the globe and the Americas, we are still not quite there yet so in the meantime as you relax in your interior with the thoughts of travel, pick up a copy of Assouline'sTravel By Design showcasing photographs by more than 150 of America's top architects with images from more than 100 locations and 60 countries. You can feel as if you're in nearly any stunning location or luxurious resort in the world while you wait until you can actually book those tickets for the luxury trip you have been yearning for.